Antique Aircraft and Display with tax sign off

Corona Pilots Association has an antique aircraft display every 2nd Saturday of the Month.
This is a FUN activity allowing airplane owners the opportunity to show off their pride and joy.
It is open to the public and is a great way to encourage people to join our flying community.
It is also an opportunity to receive your sign off for personal property tax exemption.
What is "getting signed off"?
If an airplane is older than 35 years and is displayed for the public 12 times a year
the individual county will exempt the personal property tax
for that year. For more information go to
"About the CPA" link above

For a list of Antique Aircraft Display Sign-Off Locations and Dates go to
"Upcoming CPA Events" link above




---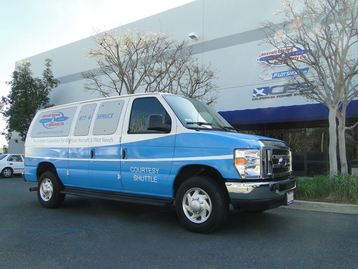 Aircraft Spruce will provide free shuttle services from AJO to their location approximately 5 minutes from the airport at 225 Airport Circle, Corona, Ca 92880. Their direct shuttle number is 951-549-7774.

---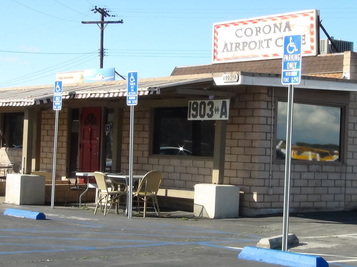 Corona Airport Cafe located next to the aircraft display at the east transient tie down ramp serves breakfast and lunch all day. 10% discount to all pilots. click for menu
http://www.coronaairportcafe.com/
---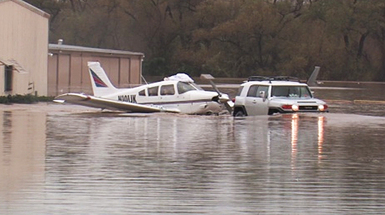 ---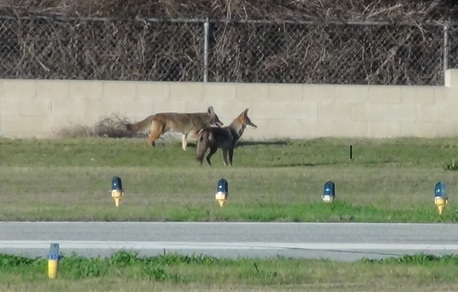 January CPA meeting had a large turn out. We elected new board members for 2017. Our new Officers are all looking forward to a successful and fruitful year.
A reminder that display day 9:00 to 1:00 is also club meeting day the 2nd Saturday of every month. New members and guests are always welcome.
Our next meeting/display day will be Saturday February 11th. See ya there.

At the January meeting we had some 4 legged guests handling rodent control.




---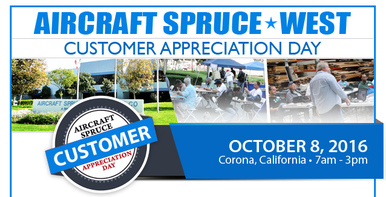 It's that time of year again!!
The Best Aircraft Sale West of the Rockies is here at Aircraft Spruce's Customer Appreciation Day 2016
This is the time of year when we go all out by offering spectacular discounts on our most popular products and provide a chance for our loyal customers to meet our vendors.
So come join the fun and get a chance to win big prizes. Enjoy a free grilled hot dog and cold soda on us!
RAFFLE TICKETS FOR THE YOUNG EAGLES

All proceeds from the raffle tickets will benefit EAA's Young Eagles Program
And ... Corona Pilots Association will be on site for Fly-in Sign offs
The Corona Airport Open House and Antique Aircraft Display is hosting their event on the same day as our event. KAJO - Corona Municipal Airport 9:00am - 1:00pm
Click for details

---
Happy Valentine's Day from your CPA!
Our monthly meeting on 2/14/16 went famously with agenda items including information obtained by one of our members on the status of the Prado Dam. An article in the Orange County Register stirred interest when it stated there was a 'limit' to the height to which the water can rise. Asking for elaboration, it was learned that summer limit is 505 feet, and the winter limit is 498 feet. The Orange County Water District is working with the Army Corp of Engineers to maintain the 505 year round. FYI - the 'spillway' is 565, and KAJO runway 07 is about 517. The recent storm raised the water level to 500.2 feet.
As always you need to decide for yourself if you want to take action before it gets more complicated.
Speaking of complicated: Our Safety Officer Woodrow provided an engaging safety presentation on how complicated our lives can get when negotiation our attention in the cockpit, or anytime such as watching a basketball game! Please see the AJO Flyer for the agenda and minutes.
An announcement of another pilot 'flying west' was Ed Shreffler; long time CPA member and aircraft owner. There will be a memorial on February 27 at 11:00 am at the Bethany Lutheran Church at 1609 Hamner Ave in Norco. All are welcome.
If anyone has events coming up or ideas for a fly-out - please use the "Contact Us" page - thanks everyone for a great meeting!
Fly Safe!
---
Attention!
There will be a drone flying in the vicinity of 1862 Impersivo Drive, Corona on January 31, 2016, max ceiling 400'Pilots flying near this area are advised to see and avoid. (No time frame was published)Also:
Per CDEC, Prado Dam water level was 489.95 at 10:00 am

Teri Lynn Carr, R I P -- 7-25-1942 to 1-13-2016
It is with great sadness that the CPA shares that Teri Lynn Catt died on January 13, 2016. Teri Lynn was a regular at the bench and CPA member in the early years.
Her only family is a sister in Garden Grove who stated "I was with her today till the end. All the beeping from the monitor machine was driving her nuts and she complained."
The end of a legend at Corona Airport.

Happy New Year!!
Here's to a safe, healthy and happy 2016.
Be sure you are watching the water levels at Prado Dam if you are based at KAJO. We have been lucky so far but please keep track and take action within your own personal safety limits.
Check out the AJO Flyer CPA newsletter for updates regarding the Corona Pilots Association membership.
As a reminder:
Hourly water level at PRADO Dam:
http://cdec.water.ca.gov/cgi-progs/queryF?PRA
---
The latest news - from the Corona Pilots Association:
Our CPA is getting ready for a New Year! Yes - time is flying by and we haven't had Thanksgiving turkey yet and we are already talking about next year. Here are some items that are happening to prepare for the new year:
1) First some news - the AWSS is up
2) Dues and Donations - are tax deductible and are due in January. At 25.00 per year it is a bargain!
3) CPA nominations for board positions are available, please attend the December 12, 2015 meeting to Rock the VOTE!
Here are your nominees- President: Ron Smith; Secretary: Mary Jo Rado; Vice President: Dorothe Voll; Treasurer: Matt Lucas; Safety Director: Woody Anselen; Airport Liaison: John Elwell; Website: Lori Elinsky
3.1) We plan to have a potluck following the meeting, please bring a dish to share (meeting time: 11:30 am to 12:30 pm)
4) CPA Display Banners will be ordered (to sell) to show your CPA Pride at your hangar or 'planeside' when you display for our monthly meeting. The cost is about 17.00 plus tax for a bright yellow banner with the CPA Logo on one side. Cash will be greatly appreciated at the next meeting for pre-order - you know you want one!
5) Last but not least - check out the AJO Flyer CPA Newsletter for valuable information about rainfall and preparedness.


Happy Thanksgiving to all!


---
---
Important!!!! FAA NEWS for KAJO:
The FAA will be replacing the AWSS with an updated system starting October 5th. As a result, the AWSS will be out of service for at least three weeks for the project installation. A NOTAM ( the allowable 3 day window prior to the project) will be issued. The project will install a cellometer, wind, speed/direction and visibility sensors. It will also upgrade the computers inside the AWSS building. Finally, the computer interface in the airport office will also be upgraded. Once completed, the AWSS will become an AWOS-C. Once completed, the broadcast should remain the same, however the sensors should be more reliable.
Please share with all users of the airport and all pilots should proceed with caution during the construction period. A NOTAM will be called in by the acting Airport Manager who reminds us: Safety Above All.
Get involved with Young Eagles - News from the EAA Chapter 494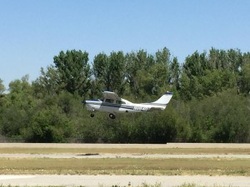 Our last Young Eagles day in April was a success. Using 3 planes we were able to provide free flights to 18 young people. Hopefully fostering an interest in aviation in them and their parents. We even got some decent press out of the event. (Copy for the article: http://m.ocregister.com/articles/flight-658956-aircraft-kids.html?)
Our next event is scheduled for Oct 17th, just 2 weeks away, and we are getting kids signed up but we are having trouble getting pilots committed to flying that day. If you could forward this to any potential pilots we would appreciate it. They can contact Ted Taylor, our YE Coordinator, using the contact info in the attached email or myself directly if interested. Pilots don't need to be members of our chapter, just general EAA members.
Please contact:
Mark Beattie, President, EAA Ch494 - Corona, Ca 714 262 6596
---
INFO ABOUT YOUNG EAGLES:
The Young Eagles pilot requirements are basic, but must be followed. To fly passengers in the EAA Young Eagles® program, you must:
Be an EAA member
Hold an appropriate Airman's Certificate (sport pilot or greater)
Possess a current Medical Certificate (if applicable)
Be current to carry passengers in the aircraft you plan to use
Have a current biennial flight review
Complete the appropriate Young Eagles registration form before the flight, signed by you and each of your passengers. A parent or legal guardian signature is required for all Young Eagles flights. (WE WILL PROVIDE THE REGISTRATION FORMS ON THE DAY OF THE FLIGHT)
Conduct flights in an aircraft that is in airworthy condition
Have Aircraft Passenger Liability Insurance for the aircraft used (owned, rented, or borrowed)
Adhere to all applicable Federal Aviation Regulations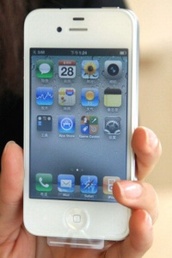 Corona Pilots Association has taken one more step into the age of technology.

On Aug. 16, 2015, 14 Corona Pilots Association members were added to the "Group Me" Text messaging service for Corona Pilots. The group messaging, like a new toy, and was playfully accepted.

Here is how it works:
1) Sign up at the Corona Pilots Association meeting. All your phone information will not be sold (unless I get a really good offer) and you will be "joined" to the group in a few days.
2) Messages will only be items pertinent to the CPA - I wont send you photos of my cat :) - I don't even have a cat! For instance, there will be a message when an important post is made to the website, a meeting or other event reminder. Also urgent messages from the CPA leadership can be sent, other than what the Emergency Notification System will deliver.
Disclaimer: It will not be a substitution for anyone's own good judgement on what to do with their aircraft.
3) If you reply - ALL group members will see your text messages, there is no way to text one person individually (at least that I know so far) It has been fun seeing everyone's reaction to the group!
4) If I knew how to insert an EMOJI here, I would :)
Enjoy being connected!

---
Ok, so even though the Los Angeles District Corp of Engineers shows this map with the red lines and Corona Airport barely visible in the water table area, the good news is that the elevation of the water is holding steady at 479.18 ft. Here is the link to the site:
http://198.17.86.43/cgi-bin/cgiwrap/zinger/slLatestBasin.cgi?sar+elev
Be safe if you are flying in the rain, avoid the thunderstorms! We need the water!
---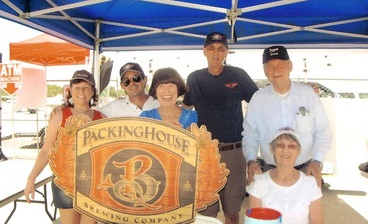 Happy Summer to all of our Southern California Pilots!

We had a lot of fun in June with the annual Mud Run! The CPA pilots served up a great time with The Packing House Brewery. Other representatives answered questions about the aircraft on display, and waived off incoming aircraft who were not aware of the runway being closed.

On the 4th Of July, local vintage aircraft performed a safe 'fly over' for the city of Corona festivities. Aviation is a big part of the city of Corona.



---
Mud Run Fun!
Every June, Corona Airport transforms into a mud filled obstacle course! Corona Pilots Association has coordinated static displays and volunteered time (at the Hangar 24 Beer Booth) so get ready for the fun!
At the last meeting on April 11, there was a general count of potential volunteers who will be helping keep the event safe for our aircraft and for the participants of the event. Please join in and participate in the day which also is a fund raiser for our CPA organization. Attend the meeting on May 9, 2015 to learn more. The event is on June 20, 2015. Use this link to learn more:
http://machone.cbslocal.com/
---
MACH ONE RUD RUN will be held on June 20, 2015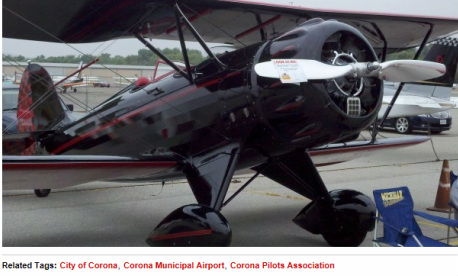 The Mach One Mud Run Website shows this gorgeous photo from last year. This year the event will boast many more static displays and the Corona Pilots Association will be 'on guard' as well as serving beer for Hangar 24.

A volunteer list was created at the last meeting on May 9, 2014. We also had a great BBQ afterwards at Fred's hangar.

Things to know about the Mud Run:
Here is the copy from the Mach One Website:
"A portion of the proceeds will benefit the Corona Pilot's Association at the Corona Municipal Airport. Funds will be used to make improvements to the airport property, facilities, and operations.
The airport is located in a natural flood plain next to a flood control dam, so it is often in danger of serious flooding during the winter months. Your money helps to maintain pumps that keep water out of the hangars and away from valuable equipment and aircraft.
It also allows us borrow the property for one weekend each year which necessitates closing the runway. We are very thankful to the Corona Pilot's Association, the Army Corps of Engineers, and the City of Corona for allowing us to invade their airport and have an exciting and safe event year after year."

---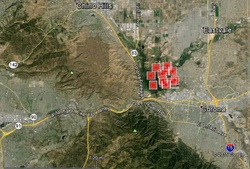 Be Careful Folks!

(UPDATED at 1:17 p.m. PDT, April 20, 2015)
Riverside County Fire announced this morning that the Highway Fire northwest of Corona, California was holding at 1,020 acres and the Incident Commander is calling it 35% contained. All evacuations and road closures have been lifted.

Smoke may still be lingering and could limit your visibility while flying.


---
The Corona Pilots Association


Friendly reminder: it's time to pay our 2015 DUES. See Treasurer Matt Lucas. Dues are $ 25.00/year from January to January.
---
Meetings

The Corona Pilots Association meets on the second Saturday of each month. We meet at 11:30 am to 12:00 pm . Aircraft display is 9am to 1pm with sign-off at The Cafe from 9am to 11am, or upstairs following the meeting.

Check out the newsletter The AJO Flyer which shares the minutes of our meeting. Come to the meeting and share your input to keep this club flying.

GET INVOLVED! Find Us On Facebook! "Like Us" and join the fun! https://www.facebook.com/coronamunicipalairport.kajo
Twitter.com follow Corona Airport @FlyAJO.

Check out pilotsafety.org - for pilot knowledge and training.
Prado Dam Data:
here is the Army Corps of Engineers website address
http://www.spl.usace.army.mil/
This should take you to the 'Los Angeles District', if not select this as a Search Option. Then select 'MISSIONS>Civil Works>Reservoir Regulations'. You can bookmark this last page.
Under 'So California Project', select ' Santa Ana River'. Under 'Plots & Tables', select 'Elevation'. There is also all kinds of data and information available. If you go to 'Prado' under 'General Project Info', you will see data on the dam, and how they operate the dam.
Below is an aerial photo of AJO with topo contours that was sent out a few years ago.
With thanks to Doug Kirschke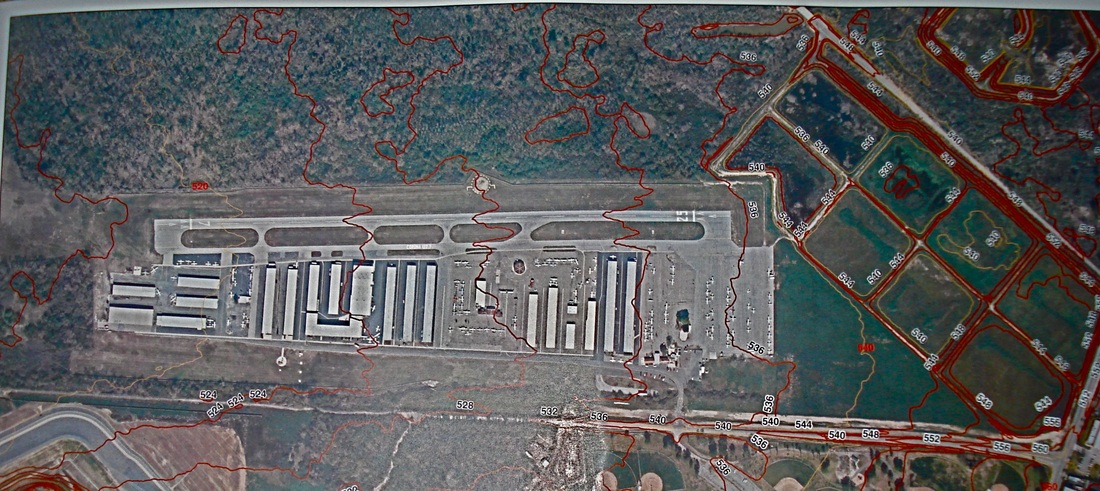 Corona Pilot's Association






CPA Board Members:
President: Lou Schmidt
VP: Mary Jo Rado
Treasurer: Matt Lucas
Secretary: Dorothe Voll



---